Endurer la torture dans un camp de prisonniers de guerre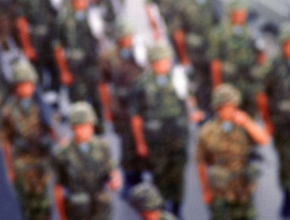 Kevin Miller – translated from English by Jean-Hubert Fotso
An old adage says, if you fall from a horse , give you saddle right now, at the risk of discourage you. Very few people were able to verify the truth of this saying as did the retired Brigadier General Robinson Risner, who lives today in Austin, Texas . Driver veteran of three wars – World War II, Korean War and the Vietnam War – Risner was twice wounded by gunfire in enemy territory. Despite this, he never hesitated to take the air to serve his country.
What motivated him?
In reading such a story, one question comes to mind. What motivated him? This is especially troubling when one considers that after being wounded for the second time, Risner was captured by the Vietcong and a prisoner of war for seven and a half years. During this period, he suffered many tortures and spent a lot of time in isolation. What has therefore supported all these dark hours? What drove him to return to the path of the battle after suffering many tortures and almost died? For Risner, it must all faith.
Before becoming a prisoner of war, Risner had a habit of turning to God in difficult times, but he did not entirely trust him his life. However, everything changed when God miraculously saved his life by giving him some precious moments of freedom in the "Hanoi Hilton", a name he had given to the camp prisoners.
It all started one day when the Vietcong suggested Risner to make propaganda of their ideas. He declined the offer. They then twisted her arms behind her back and handcuffed. They also placed his feet in a pillory before chaining on his bunk. Risner was in extreme pain, unable to lie down to sleep, even for a few minutes. He prayed God to give him strength, what He did. Despite this, the morning of the tenth day, Risner has reached its limits, and collapsed with fatigue on the back. This movement has tightened the handcuffs on his right wrist already torn and bloodied. Unable to do more, he raised to God this simple prayer: "Lord, I can not go, come to my rescue. »
Then, without thinking, he spent the handcuff right hand on the edge of the cement bed, pulled abruptly, and she fell.
God is real
Risner had a free hand, but his feet were still attached by a rusty padlock of about 10 centimeters. However, he did not lose courage.
"I said, Lord, it remains only a padlock. »
Unable to use his fingers – blackened and swollen like a "big black sausage" in the words of Risner – he simply pressed the lock with his thumb and it opened.
He immediately got up from his bed to the toilet. What a relief! Unable to leave his bed for ten days, Risner was forced to lie on their needs. When he heard the guards arrive, he handed his handcuffs, but loosely as before to avoid cutting the veins. Fortunately, they did not notice.
Risner managed nevertheless to cross not only this episode, but many others. He has learned from this experience persevering faith in God, and not the bitterness and hatred for his captors.
"I finally developed my faith as to get my life back to God," Risner said. "Of course I lost my freedom, but I came out stronger. »
Over thirty years later, Risner is still amazed by how God met him in his darkest days. He encourages everyone who struggles as was his case to try God.
"If you try God and that does not please you, then drop it. But once you've tasted, you can not do without Him. You will discover that He is the best thing that can happen to you. »
Someone or something you he holds captive? Why not ask Jesus to free you?
Examine your life. How would you describe it? Satisfactory? Charged? Moving? Stressful? Dynamics? Painful? All these adjectives apply fully to many of us. There are things we dream of doing one day, there are others that we would like to forget. The Bible says that Jesus came to make all things new. What would your life if you had to start all over again?
Hope to live
If you are looking for peace, there is a way to balance your life. No one can be perfect, or have a perfect life. But each of us has the opportunity to experience perfect grace through a personal relationship with God through Jesus Christ, His Son.
You can now receive Christ by faith in prayer. Prayer is simply talking to God. God knows your heart and is not concerned with your words, but rather the attitude of your heart.
If you do not know Jesus, we encourage you to say the following prayer:
Lord Jesus, I want to know you in person. Thank you for dying on the cross for my sins. I open the door of my life to receive You as my Savior and Lord. Thank you for forgiving my sins and giving me eternal life. I entrust my life to you. Make me the kind of person you want me to be. Amen.
If you invited Christ into your life, thank God constantly for His presence in your life, because that He will never leave you , and because you have eternal life. Growing in your relationship with God and in the knowledge of the love He has for you, you will have an abundant life. Please contact us by clicking below to inform us of your decision and let us know how we can help you continue this process!
Tags: amertume, espoir, foi, histoires de vie, mort, Robinson Risner, torture, vies changées